Testimonials
Here's what other expats have to say about us!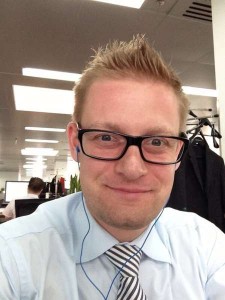 Thank you AEG for making Thailand my second home, you have helped me blend in by introducing the local community to me and credit to you guys now i get to taste different food that my new friends offer.

Kudos for helping me with my furniture and car purchase in Malaysia, fast and efficient and most importantly it didn't cost a bomb. Thank you!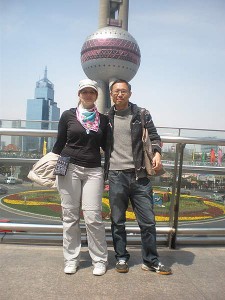 Asia Expat Guides settled everything even before i moved to China, and special thanks to your guide Mr Chen for showing me around, it was great service and an informative insight into the Chinese culture!
The expats wives service helped me make more friends in Singapore, while my husband is out at work. The events and gathering AEG plans always keeps us ladies entertained. Kudos!
Thank you for helping me with the hefty paper work and getting your agent to explain all the banking and insurance stuff to me. I wouldn't have understood all the Chinese language on those papers.
The most difficult part of living in China is the culture on what people can and can't do. Thanks to AEG for educating me about that saving me from lots of embarrassments.

Thank you AEG!! We really enjoyed your gatherings in Singapore! Especially last weekend at Avalon! 10/10 Awesomeness! 
My kids are happier with their new schools and we moved out of a shady neighborhood. Thanks to AEG!!
Thank you to Asia expat guides for introducing me to fellow expats living in Vietnam!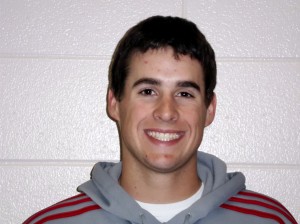 Thank you for helping me with my move to China, not being able to speak Chinese has proved a big hurdle for me and thanks to your 1-1 language lessons, i am now able to communicate with my neighbours and get around town.
Thanks for sourcing out the best location for me in Singapore!! i love my new place and friends! Couldn't have done it without you guys!!
I was shocked by the difference in cultures in China when i first moved, most people couldn't speak English and thanks to your Mandarin language lessons i am now able to communicate with my colleagues.
Thank you for introducing me and my family to the local community in Singapore, my kids are loving their new school and my wife is having a great time interacting with our neighbours. Great Job!
I can't express enough, how Asia Expat Guides has helped my life in India. Your guides were friendly and helpful. Thank you!
Thank you for showing me around China and helping me get along with the locals and fellow expats!! Thank you
Your guides are friendly and efficient, i would definitely recommend any expats to use your service when moving to Malaysia or in fact any part of Asia!
I love your social gatherings, they are always fill with fun and interesting people, not only did i meet lots of friendly expats from around the world, i got make a few local friends too.
Thanks to AEG, my accommodation was arranged and prepared for me prior to my arrival. All i did was just settle in. Perfect Service!
Moving and living in Thailand was much easier than expected with the help of Asia Expat Guides, they showed me around and taught me how to travel around the city and speak the language. You guys rock!
I had a fantastic stay in Vietnam all thanks to Asia Expat Guides! The accommodation they picked out for me was perfect plus my guide went the extra mile to introduce me to his local friends. I really appreciate their services!
My tutor made learning Thai a breeze. It's so much simpler to interact with the locals now. Thank you AEG!
I can't thank Asia Expat Guides enough for helping me find a place to live in Singapore. I'd heard housing here is expensive and difficult to find, but they made it super simple for me. Thank you, AEG!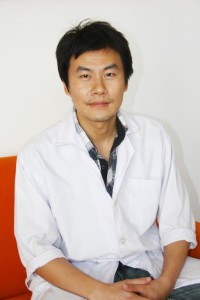 I was quite apprehensive about moving to Malaysia because the culture here is quite different from China. But AEG made sure I had all the tools I required for integrating well into life in Kuala Lumpur. Thank you!
My largest worry coming to Thailand was my 9-year-old son's education. Fortunately, AEG found my child a great school, and even settled the paper work for me. Thanks AEG!
Thank you for making my introduction into Beijing so easy. Thanks to the guides, I could find my way around town on day 2 in a way that took me weeks during my previous posting to Shanghai.
When I first arrived in Vietnam, I didn't know any of the local cuisines and places to visit. Asia Expat Guides introduced me to the best eateries and spots to visit and I am now having the best time of my life here in Vietnam!
AEG has been of great help to me in settling in Singapore. I wanted to buy a car and they made it so easy for me and got me a value deal. You guys are awesome!
I panicked when I had to find a place in China on short notice. I wasn't sure how I would find my go-between. AEG has helped me find an awesome place and settle my furniture practically even before I arrived. Thank you!
I expected a simple pick-up and familiarization service, but I got a whole crash course on Thai culture during my chat with my guide! An A+ plus for service!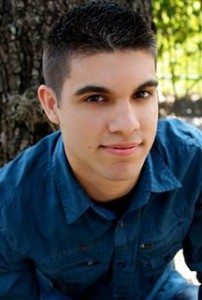 When I realized I was being posted in Malaysia for work, I decided to learn Malay. But I wasn't sure how to go about finding a good place to learn the course. AEG helped me in doing so; thanks, AEG!
My job in Vietnam is very demanding and I hardly have time to keep my house tidy. The domestic cleaning services provided by Asia Expat Guides are a godsend. Thank you so much!
I went on a full day trip with my guide "Hu". He's a very friendly guy, no excellent in English but he tries his best! I had a great time. Thank you AEG.
Singapore is a vibrant city full of wonderful things to see and do. But I wouldn't have been able to find my way around when I first got here, had it not been for Asia Expat Guides. Thanks!
The Vietnamese language was really difficult to learn and i had a difficult time understanding what the locals were saying. But after 1 year of AEG's Vietnamese language course, I can now speak fluent Vietnamese! Kudos!
AEG helped make my move to China simple and fuss free, they settled my visa and administrative papers, opened a banked account and even help me with my insurance papers. I couldn't be more grateful! Cheers
As an intern in Japan, it is hard looking for affordable accommodation. I would sincerely like to thank AEG for helping me with my room rental. Gratitude.
AEG helped my husband and i move to Singapore without much difficulties and not only do they have services for my husband, i am pleasantly surprised that they have an extensive list of courses catered to me as an expat wife too. I must say their gatherings are pretty fun and meaningful.
I am very impressed with with AEG's local food and tour service, we started off visiting a traditional market in Singapore where we had a taste of the local food and went to Esplanade and the Merlion and received a short lesson about Singapore's History!
Great thanks for helping me source out the best accommodation in Malaysia! I love my new place! It's near all the the amenities, direct bus to my office and i have great neighbors too. I couldn't have found a better one myself!
AEG helped me purchase almost everything i need in Malaysia, they even handled all the paper work for me, all i needed to do was to be present, check the price and sign on the line! Excellent Service!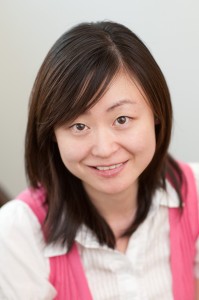 If you need to source for an accommodation, i suggest you go with AEG, they did me an awesome favor and found a nice apartment for me just 5mins away from the school i am teaching at. Perfect!
I am really pleased with the quality of service AEG provides, the explained patiently to me everything i needed to know about banking and even chose the best insurance policy for me. I couldn't have been happier with my choice with AEG!
I enjoyed the programs AEG organized, they are always fun for everyone, not only drinking at bars, but also cycling sessions and BBQ meet ups. I made a lot of friends through these gatherings, thank you AEG!!
I loved the tour to the rainforest of Malaysia with AEG, every part of the trip was so well thought of, from the transport to the accommodation and they kept serving food to me non-stop! No complaints thou, Kudos!
AEG helped me source for a great apartment in Singapore, helped me with buying of furniture for my new home, and even showed me around my surroundings. They even gave me a sweet discount for their services, definitely value for money!
I joined AEG's baking and cooking class in Singapore and i really enjoyed it. Very good job for organizing events for us expats' wives.
I like the local food and culture tour that AEG provided, it allowed me to taste authentic Thai dishes and gave me a better understanding of Thai culture. I even made a few great friends on the trip!
You guys are AWESOME!!! Thank you for helping me find the best apartment in Singapore that suits my budget. I would recommend any expats to choose AEG.
Great Customer Service! that the best part of Asia Expat Guides, the guides are really friendly and you can feel that they actually care for your welfare, i will definitely recommend any expat for their services!
I like AEG service, you provide excellent service at a very affordable price and you also helped me with my English. I like your language course very much. Thank you
Thank you Asia Expat Guides for helping me locate a budget student accommodation and i really like your social gatherings especially the one last weekend at Sentosa, i got to meet many locals and expats, please plan more activities like that!
I love the bike you guys helped me purchase, its extremely difficult to buy anything in Vietnam due to the language and cultural differences. Thank you for your help guys. Cheers
Thank you for introducing me to the expats community in China, it was fun and nice meeting people from back home. I'll definitely turn up for your next event!
Malaysia is amazing but I didn't know how to get around in this beautiful country when I first arrived. Asia Expat Guides offered efficient pickup services and I was driven to my accommodation safely and without any hassle. The best part was that they even introduced me to the places and amenities in m neighbourhood so I didn't have much problems adjusting to the new surroundings. Good job guys!
It was hard looking for furniture and other important items in Vietnam when I first arrived here. Asia Expat Guides helped purchase and deliver the necessary items to me in such a short period of time that I am so amazed by their professionalism and dedication! Well done guys!
My husband is a businessman in Indonesia and I hardly see him because of his hectic working schedule. The Expat Wife Activities helped me make friends with other ladies that were experiencing the same thing! We bonded really well and I am very satisfied with Asia Expat Guides!
When I first arrived in Japan, I was totally flustered by the language barrier. Asia Expat Guides helped me settle in comfortably by providing me with a personal 1-1 Japanese language course that tailored to my needs and learning pace. I can now communicate with the Japanese fluently!
I have two lovely German Shepherds and I decided to bring them with me when I relocated to Singapore. There was too much paperwork but Asia Expat Guides helped to settle such administrative issues efficiently and without any complications. I am very satisfied with their services!
Thank you AEG for showing me around thailand. I had a good day visiting the zoo and chatuchak market!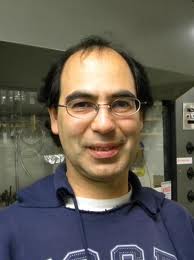 As a businessman, it was very difficult for me to find time to clean my house. The domestic cleaning services provided by Asia Expat Guides are perfect for me! Not only are the services affordable, they are so professional and understanding about some of my requests. Thank you Asia Expat Guides!
I came to Korea with my wife and we needed an affordable central accommodation. Asia Expat Guides eased this burden for us by picking out the perfect accommodation in Seoul, just 5 minutes from the train station and grocers. We are extremely satisfied with your service!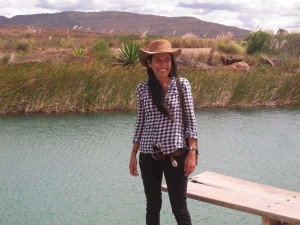 A great thank you to my guide Phung Hang for showing me around Vietnam, i had a great day trip visiting the paddy fields and delta river! Definitely an eye opening experience for me!
Awesome service! Definitely Professional!
Asia Expat Guides showed me around my living quarters and even helped me arrange for Malay language lessons, which help enrich my life in Malaysia. "Terima Kasih"
Special thanks to Hui Xiang for showing me around and explaining Chinese culture to me, she is a great guide and a very friendly girl. I would recommend her to any expat who is moving to Beijing.
Thank you AEG for helping me with setting up my bank account and accommodation. Your guides are very professional and i would recommend them to my friends. Xie Xie